Sorry for no Fitness Friday post. For those of you that hadn't heard, Alberta had experienced large amounts of flooding last week and still this week. I have quite a bit of family in Alberta and an aunt that lives in a small town south of Calgary that was hit the worst. The town had been evacuated, but we had not heard from her for almost 30 hours. But with the help of social media, she was rescued and is okay!
Here is some photos from around the web (photos are linked to the source)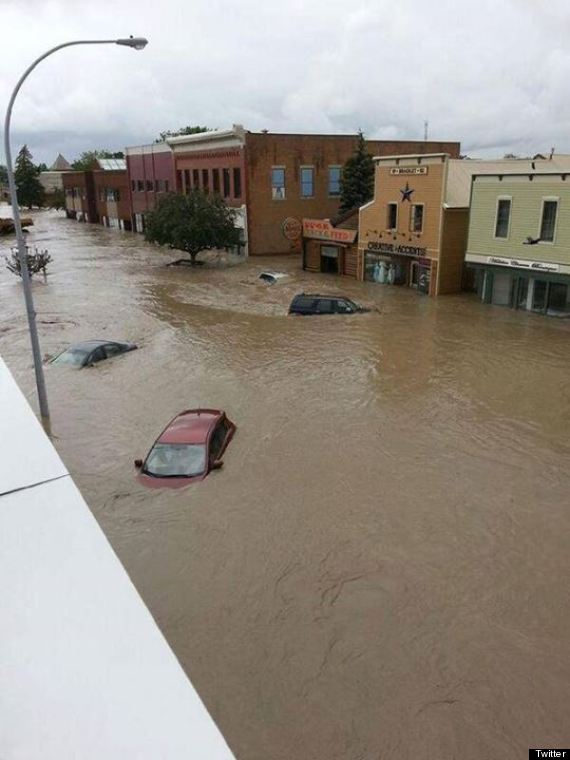 So I just wanted to give a big shout out to all of you. I know some of you helped in sharing her photo. My family really appreciates all the love and support. I can only hope that there is more stories such as ours. I send my love and thoughts to all those affected by flooding in Alberta and wherever else that is or has been affected by flooding too. It is extremely heart wrenching.
So the truth in how my workouts looked last week; I did my Revolt all week, minus Thursday & Friday. I end up missing Thursday's all together, but did my upper body and a tabata workout on Saturday. I also went into the gym yesterday and did a core plus cardio session. I feel that it all worked itself out. I can't stress this enough when it comes to fitness programs, listen to your  body. You know your limits, and you  know how to push yourself just a little bit farther. But if things are happening in your life, place the energy that is needed on those.
Really need to work on those triceps some more!
This post is going to be short . I just wanted to give everyone a quick update of why the no post etc.
Hope everyone has a bright Monday.
If you want to know how you can help aid any of those affected by the flooding, please visit the Red Cross website.
{ 1 comment }