TGIF! Yep, I couldn't agree more 🙂 Today we saw SUNLIGHT. I know, may not sound like a big deal to you lucky people in the South…but it has been a very crummy, grey skied, cold winter for us. I was doing some running around tonight and people just looked happier. Crazy how we need sun for our souls.
As many of you know we moved into our first house back in the end of October and I haven't really shared too many photos. When we moved, we pretty much got rid of EVERYTHING. We wanted to start of fresh and new. It has been a process and boy has it been a large impact on our bank accounts.
My whole "vision" for our house is Hamptons style. If we can't have the beach here, I will make it feel warm and inviting in our home. I have been pretty obsessed with the show Revenge, which happens to take place mostly in The Hamptons, it has been quite the inspiration tool.
This is how the couch area looks right now.
Coffee table is the ISALA table from Ikea.
It did look like this before our new grey sectional came in. We had that cream couch from eq3, and it just got SOO dirty. It was microfiber and I had hired a steam clean company come and clean it, but it still looked grimy. Thank goodness our new furniture all came before our big Christmas dinner 🙂
These are the shelves around our mantel right now, I want to get some teal vases from Target that I have been eying.
Another view of our living room today.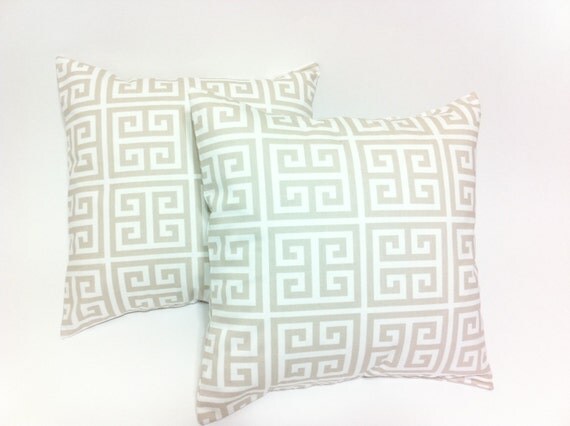 I ordered these pillow cases from Etsy that came in the mail a couple weeks ago, I just need to get the inserts. I have three of them and will put them all on the sectional. There is just something about a ton of light, fluffy throw pillows on a couch that I cannot get enough of 🙂
I am also debating about this rug from Target for the living room. I just can't decide if I want blue or cream :/
I am not a indecisive person usually, but I have definitely been second guessing ALL my purchases.
Well off to enjoy some special time with my cousin who is visiting from Alberta.
Cheers!